American Story Town Cabins
Experience your very own "Night at the Museum" when you book a night's stay in our American Story Town Cabins.  Part cozy cabin, part historical museum.  These cabins each feature carefully curated museum artifacts that tell many aspects of the American Story.  
The Army and Navy cabins celebrate war heroes of our past with items that date back as far as the 1700s.  These cabins are a proud celebration of our veterans, some of which are past and present members of our park.  Our collection will continue to grow as we search for more items to honor those brave men and women who make the ultimate sacrifice for our Freedoms.  Rest your weary self in our barracks-style bunks after a full day of RCP adventure, and you may just hear a sergeant's call to arms or a drill instructor's call for lights out!  
Wake up and listen for the sizzle of bacon in a cast iron pan as you grab a coffee and sit by a cauldron kettle fire outside your bunkhouse.  Freshen up in the conveniently situated bathhouse unique to our American Story Town guests.  Head straight across your encampment to the river to fetch some sun while you relax and enjoy the beautiful Beaverkill river. 
Fully finished in Ponderosa knotty pine with an open floor plan. These cabins offer a Twin over a Full bunk bed with a Full futon fold-out bed. They each have an efficiency-style kitchenette with a microwave, coffee maker, and small refrigerator. Like all our cabins, these are air-conditioned and have cable TV.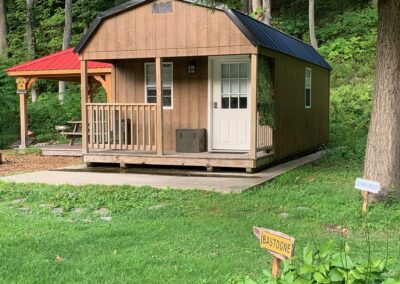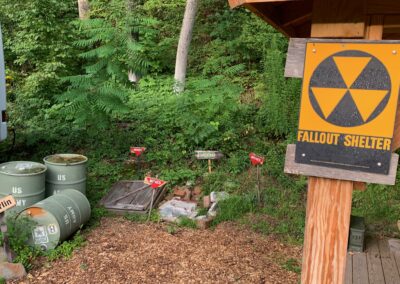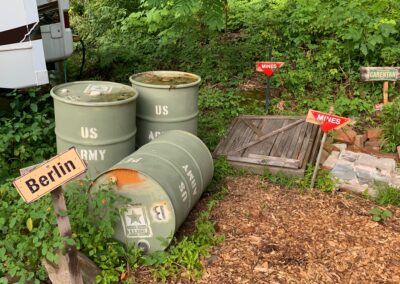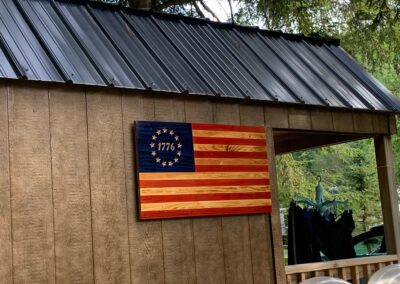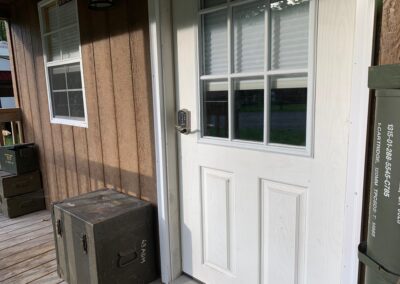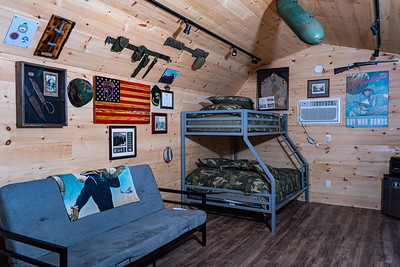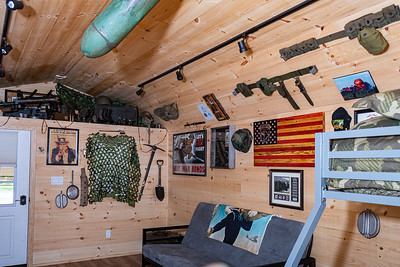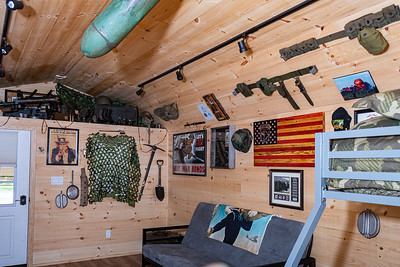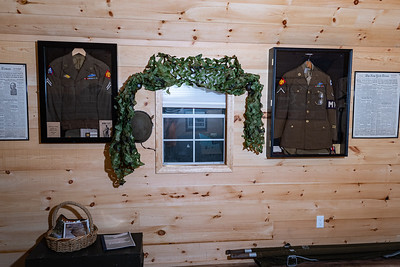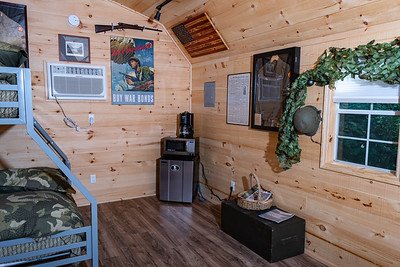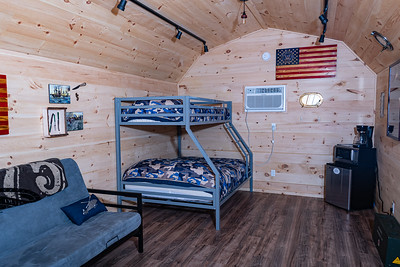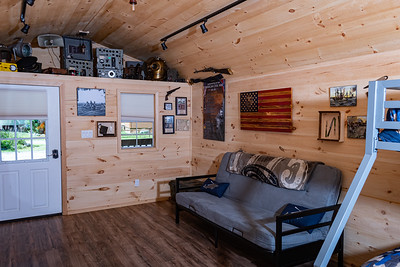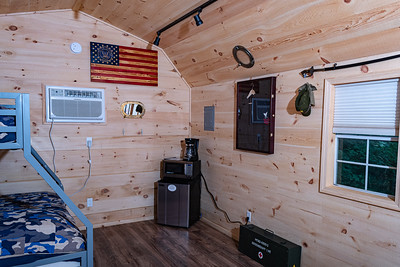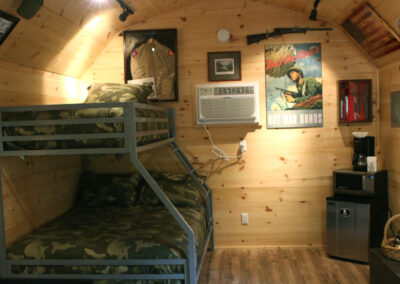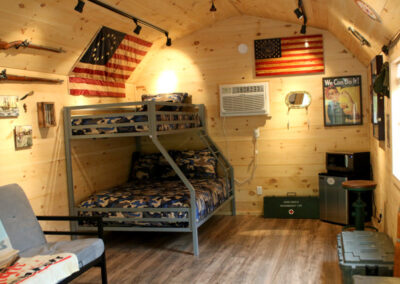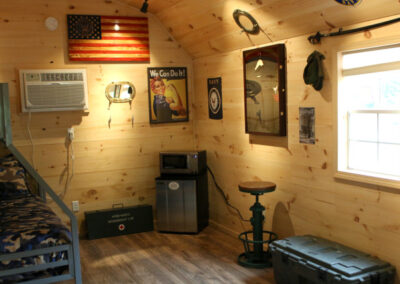 Per Weekend Night
(Friday – Sunday) and Holidays 3 Night Minimum
Per Weekday Night
(Monday through Thursday)


1 Bedroom Cabin (4 Guests)

Kitchenette
Includes Refrigerator, Microwave and Coffee Maker
Rates are based on 2 Guests.
Maximum occupancy of 4.
Check-in
Check-in Time: 4pm – 10pm
Please call 607-498-5264 for check-ins after 10:00pm.
Check-out
Check-out Time: 11am
Please note that Day Passes are not valid to extend check-out time.
Additional Guest Fee
All Cabin, Wagon and RV Rentals have an additional Guest fee of $25 per night.
Availability
All Rates are based on availability.
Pets
For Pet Friendly Cabins there is a 2 pet maximum and an additional charge of $25 per weekend stay and $50 per week stay.
Children
Children under 10 years old are FREE!