Seasonal Park Memberships are available for those who wish to rent a site for the season. Memberships are open to those who have their own units or who would simply like to purchase one of ours.  Some sites have ready – built outdoor decks, and those that don't can customize theirs with our team of builders. Deck pricing varies.
These sites are designed for RVs and there is plenty of room for slide outs, and of course, as with all of our sites, a table and fire ring are included.  Your full-service hookup site includes water, 30 and 50 amp electric and a sewer connection.  Our season starts May 1 and ends the middle of October. Winter on-site storage (October – May) is available for an additional charge for those who choose to leave their trailers with us.
As a seasonal member you are a Park Member and receive all of the benefits that come along with it.
Inquire within about membership availability and pricing.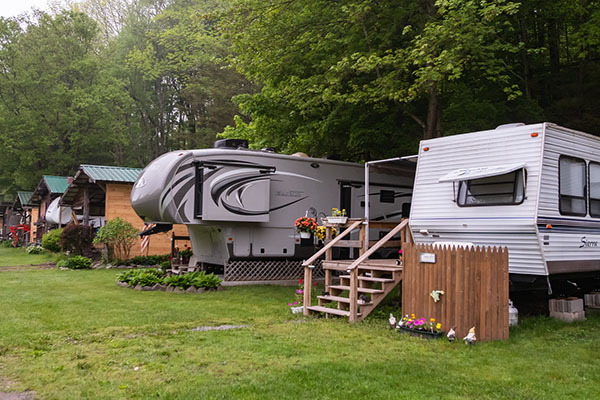 Newsletter
Signup for our newsletter for up-to-date news, announcements and discounts.