Riverfront
We are proud to offer the newest cabin design of our Barn Style single room cabins with a farm theme and named after our farm animals in the Park. These cabins are thoughtfully equipped with what our guests need most to enjoy a comfortable and fun-filled stay at the Park. All cabins have a full bed with twin over the top with bedding and additional cots. They come with Heat and A/C, cable TV, a small refrigerator, microwave, and coffee maker with an ample storage loft for all your gear. Outside each cabin is a small entrance deck, picnic table, fire ring with cooking grate, and an outdoor sink for easy clean up. These cabins are located on our riverfront sites.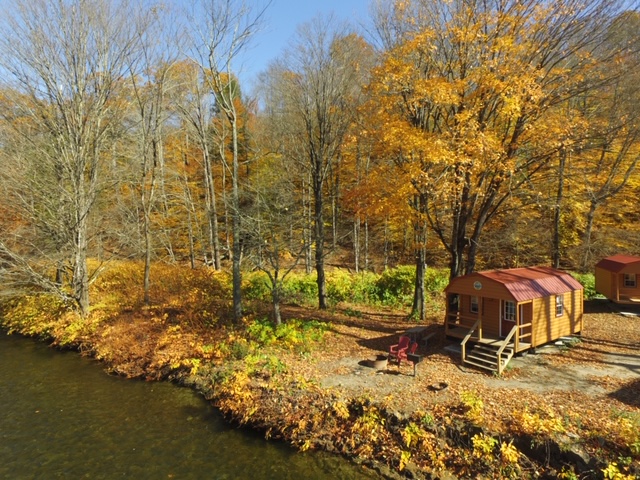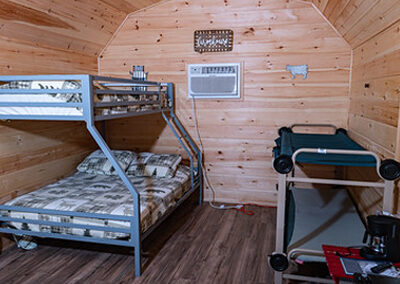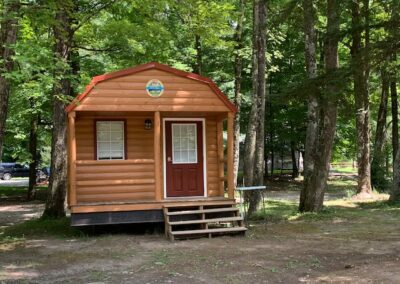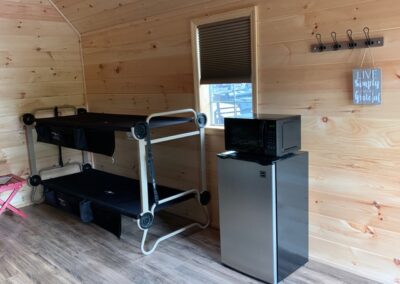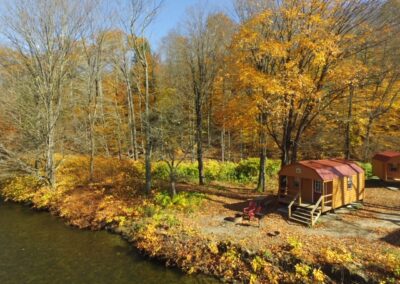 Per Weekend Night
(Friday – Sunday) and Holidays 3 Night Minimum
Per Weekday Night
(Monday through Thursday)


1 Bedroom Cabin (2 Guests)

Kitchenette
Includes Refrigerator, Microwave and Coffee Maker
Rates are based on 2 Guests.
Maximum occupancy of 5.
Check-in
Check-in Time: 4pm – 10pm
Please call 607-498-5264 for check-ins after 10:00pm.
Check-out
Check-out Time: 11am
Please note that Day Passes are not valid to extend check-out time.
Additional Guest Fee
All Cabin, Wagon and RV Rentals have an additional Guest fee of $25 per night.
Availability
All Rates are based on availability.
Pets
For Pet Friendly Cabins there is a 2 pet maximum and an additional charge of $25 per weekend stay and $50 per week stay.
Children
Children under 10 years old are FREE!